Vancouver's Consumer Choice Award-Winning Home Care Company 18 Years in a Row
In-Home Nursing Care & Assistance in Vancouver, BC
Whether it's caring for your elderly, disabled, chronically ill, post-trauma or recovering loved one, all of Evergreen's services are provided with one goal in mind -- the highest degree of recovery, comfort, and independence.
Trusted Vancouver In-Home Nursing Care Services
Our care plans are flexible, custom tailored to your circumstances and your unique needs.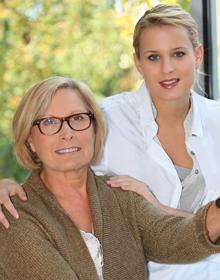 As an In-Home Nursing Care Service in Vancouver we appreciate the importance of remaining in the comfort of home surrounded by friends and family.
Your loved one, with assistance from our professional, compassionate and highly trained home health care team members, can maintain a sense of independence while enjoying life at home. Plus, the rest of your family can breathe easier and fully pursue their own activities.
Let us take care of your loved one and your family. Call us at 604.264.7959 or use the online form to learn how our in-home nursing care services can help you.
You & Your Loved Ones Deserve the Best In-Home Nursing Care Available
Before you sign up for the Evergreen Nursing Care service we do a frank and comprehensive assessment that helps you to establish your options and the best course of action. This assessment with one of our experienced nurses allows us to map out your needs, medical requirements and put together a customized care plan for you. Your needs and circumstances dictate the schedule and level of service in your Home Care Plan.
You and your loved ones deserve the best homecare available. Please call Evergreen Nursing at 604.264.7959 today, a nursing consultant is ready to answer your questions and schedule a complimentary 20-minute introductory RN visit for in-home nursing care services.
Plus, when required, we go beyond just medical care. Evergreen Nursing's Home Nursing Care Management Plan includes personal care service elements because the social, emotional and physical needs of your loved ones are also important to their progress and well-being.
Our in-home care services are available in the following cities:
Care aide/companionship and homemaking services: Vancouver (4 hr min)
Nursing services: Burnaby, North Vancouver, Richmond, Vancouver, and the Lower Mainland
Private RN services: throughout the Lower Mainland