How the Evergreen Vancouver's Home Care Service Works
Our mission is to augment, not duplicate services funded by the BC health authorities.
We have established an excellent relationship with Vancouver Coastal Health and Fraser Health, giving us the insight to identify public and private services available to you.
Personalized & Flexible Care Program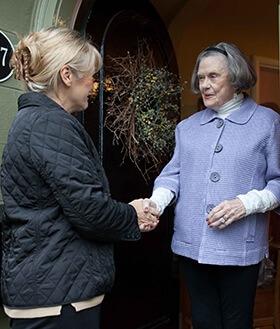 We always begin with a thorough consultation by one of our Registered Nurse Case Managers. Having this candid assessment allows us to go over your situation with you and to map out options that provide the level of assistance you need.
Following our consultation we create a flexible Home Care Management Plan for you that includes recommendations for staffing by Registered Nurses, Nurse Aides and/or Homemakers as well as rehabilitation specialists, depending on the requirements of your case.
For the duration of the Home Care Service, a Registered Nurse Case Manager provides oversight and ongoing support to your family and the nurses selected for your case.
Compassionate, Specially Trained Male and Female Nurses
Our team consists of compassionate, specially trained male and female nurses who know how to take care of people with a variety of ailments – clients recovering from surgery, the elderly, those with a disability or facing the end of life.
It's important to note that home care means more than just clinical care to us. Our nurses support you and your family every step of the way and often become like a member of the family.
Your needs and circumstances dictate the schedule and level of service in your Home Care Plan. Our home care plans enable your loved one to remain in the comfort and familiarity of their home.
Trusted Home Care & Nursing Company Servicing Greater Vancouver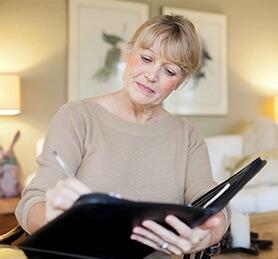 The custom designed Care Plan dedicates the right resources – Registered Nurses, Licensed Practical Nurses and Certified Nurse Aids – all tailored to your needs.
The Evergreen Nursing Home Care Services are not limited to providing assistance in your home. Our nursing care services are available to assist you in any medical facility across Metro Vancouver.
Whatever your choice, 24/7 phone support coupled with outstanding and compassionate care means that you have peace of mind.
Plus, Evergreen Nursing team is always available to help you find answers on issues such as community health care and extended health care insurance options.
Call us today at 604.264.7959 for more information about Evergreen's Vancouver home care and nursing services. Our nursing consultant is ready to answer your questions and to schedule a complimentary 20-minute introductory RN visit. You may also contact us by using the online home care services inquiry form.