In-Home Care & Nursing Services in North Vancouver, BC
Family-owned and operated, Evergreen Nursing was founded in 2001 by a local Registered Nurse with the goal of providing the highest degree of recovery, comfort and independence for patients at home.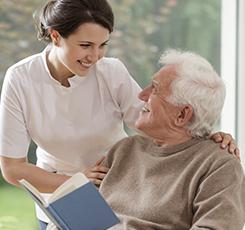 We provide a range of in-home care services to families and patients in North Vancouver and the Lower Mainland.
Our services range from from senior home care and palliative care to nursing support for post surgery recovery (hospital and home care), chronic illnesses, disabilities and injuries.
Please call us at 604.264.7959 or fill out the online inquiry form for more information and answers to your questions regarding our North Vancouver in-home care services.
Evergreen North Vancouver's Comprehensive Home Health Care Services Include:
Comprehensive in-home nursing health care
Ongoing communication with your supporting medical team
Managing medications for situations such as diabetes insulin therapy
Special nursing tasks such as G and NG tube feeding and care or urinary catheter
Caring for wounds and surgery recovery
Specialized palliative care (end-of-life care) services
North Vancouver's Home Care Service Provider of Choice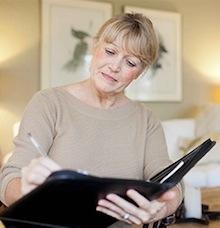 During your complimentary consultation with an Evergreen North Vancouver home care consultant, you will thoroughly explore your options, including the possibility of support through Vancouver Coastal health. Your personalized in-home care plan is based on this frank discussion.
Your options include choosing a German-, Persian-, or Russian- or Mandarin-speaking nursing staff. (Our staff also speak a range of other European and Asian languages.)
Evergreen's unyielding commitment to exceptional, compassionate care has earned us the reputation as the home care provider of choice in North Vancouver, BC.
Choose Evergreen Nursing for Outstanding Home Care in North Vancouver
From Deep Cove to Lonsdale, Grouse Woods and anywhere in North Vancouver, we will quickly assemble a palliative specialist team to provide the support and care your loved one deserves.
Please contact Evergreen Nursing today at 604.264.7959 and get answers to your questions from a nursing consultant or to schedule a complimentary, in-home consultation for home care support & nursing services in North Vancouver, BC.
For further information, please visit the Evergreen Nursing North Vancouver home care services FAQ section of the website.