Senior Transition Support Services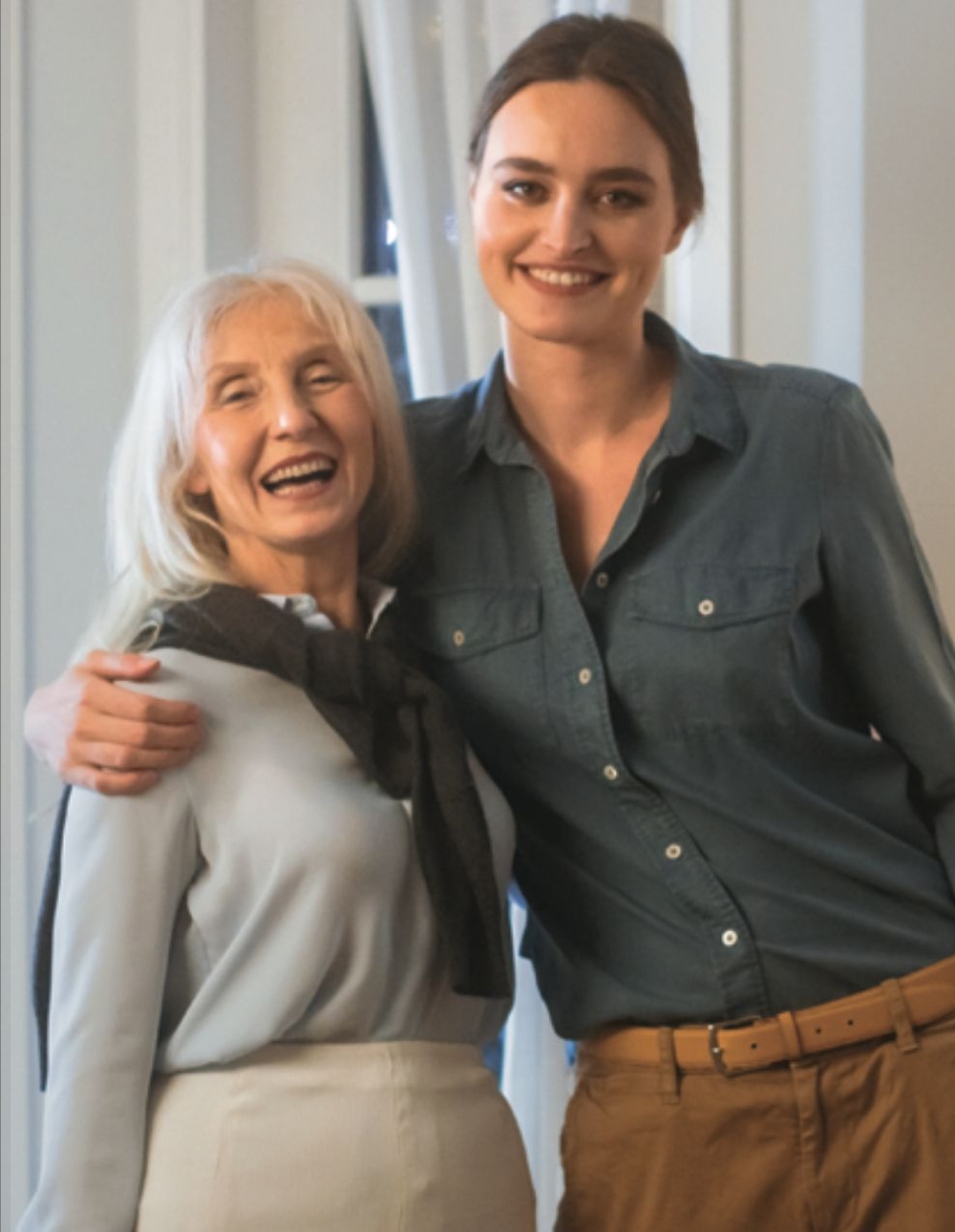 Whether your goal is to age in place or transition to alternate supported housing, our team of Occupational Therapists strive to simplify and navigate these later life transitions.
Our range of Senior Care Services aim to help you:
Remain safe and independent in the comforts of home
Promote quality of life by identifying and addressing age-related cognitive changes
Get the right care, in the right place, at the right time
Live the life most meaningful to you
Focus on your family while we take care of the rest
Support the health and well-being of caregivers
Home Safety & Functional Evaluation
An OT will come to your home to assess the physical environment and identify any accessibility or safety concerns that could be detrimental to your physical and functional health. The OT will also observe you performing day-to-day tasks to assess your function and help to inform their recommendations.
Upon completion of the OT assessment you will be provided with a personalized report to help you achieve your goal of safely aging in place. OT recommendations may include but are not limited to fall detection devices, home support, allied health services, adaptive equipment, and/or home modifications.
Brain Health Evaluation
Our OTs aim to promote your quality of life by identifying and addressing cognitive changes you may experience as you age. Sometimes cognitive changes are difficult to detect, leaving uncertainty around safety in living independently. As OTs we focus on your function in real life settings. Our OT will visit your home and complete a cognitive assessment that includes standardized cognitive screens that you can share with your family physician, safety awareness questions and an observation of a functional task in your home.
The OT will provide you with feedback on their observations, your assessment scores and will help you understand what this means for day-to-day living. The OT can make recommendations to support your cognitive health, safety in the home and inform decisions related to alternate housing options.
Home Transition Support
Our OTs are here to ensure you get the right care, in the right place, at the right time. Trying to find alternate housing options that meets your wants, care needs and budget can be overwhelming. Should you move to an independent living or an assisted living residence? Or do you need more complex long term care? We can help simplify a complex transition and ensure you are making an informed choice.
After one or both of the above Evaluations have been completed, our OTs are here to provide you with information on alternative housing options based on your current and long term care needs, desires for home and budget. You will be provided with the full scope of services, costs, and unique pros and cons for each housing option. Gain peace of mind that you made the right choice by having the right information.
Healthcare Navigation
Understanding how to navigate the healthcare system can be overwhelming at the best of times. If you or a loved one has experienced a change to your health and is having trouble with healthcare decision making or navigating the public or private system, let our qualified team of OTs help guide the process. Our goal is to have you focus on you and your family while we take care of the rest.
Lifestyle Optimization
Our OTs recognize that aging can result in a shift to your ability to engage in life in the ways most familiar and comfortable to you. Being able to optimize your day to day activities while going through changes to your health is our OTs' passion. Our team can help to modify and adapt your environment or activity so that you can stay engaged in what you love. Our goal is to help you live the life most meaningful to you.
Caregiver Health
When a loved one has had a recent diagnosis or experienced changes to their health that require a higher degree of care, it is common for caregivers to experience a sense of overwhelm. The increased responsibility of being a primary caregiver can take a toll on wellbeing and lead to burnout and other health impacts. We recognize the importance of ensuring caregivers are able to maintain their identity and also feel cared for in this process. Our OTs provide practical tips and solutions to support the health and well-being of caregivers.
Contact us for an Assessment or Make a Referral
You can access our senior transition support services in most areas of Vancouver, West Vancouver, North Vancouver, Burnaby, Richmond, New Westminster and Coquitlam. Please call Evergreen Nursing & Rehab today at 604.264.7959. For submitting a referral, please fill out our referral form.