Tara Trethewey, B.H.K., M.OT.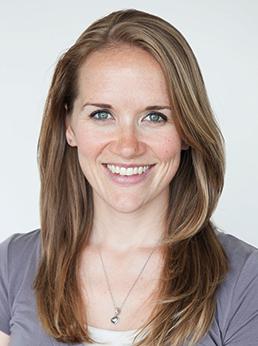 As Executive Director, Evergreen Nursing Vancouver, Tara assumes a busy leadership role.
Personable and resourceful, Tara is committed to developing the Rehabilitation Services Division of Evergreen Nursing and Home Health Care by building lasting relationships with clients and the community.
Equally important, as a practicing occupational therapist consultant, she maintains a hands-on practitioner role while actively managing Evergreen Rehabilitation cases.
After receiving her undergraduate degree in Human Kinetics, she completed a Master of Occupational Therapy at the University of British Columbia (UBC) and is now a UBC clinical faculty member. Tara started her occupational therapy career working in community- and clinic-based vocational rehabilitation programs for clients with mental illness, orthopaedic injuries and chronic pain.
Since 2011, she has worked in private community-based rehabilitation, providing case management and occupational therapy services (from hospital discharge to return-to-work support) for clients with traumatic brain injuries, mental illness, chronic pain and orthopaedic injuries.
For fun, Tara enjoys cycling, running, travelling, spending time with her children and teaching spin classes at her local YMCA.
Jill Olson, B.A., M.OT.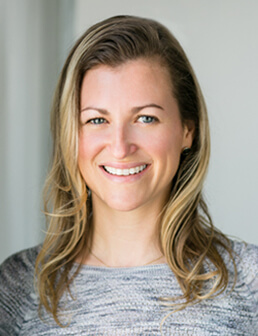 Jill is the Director of Rehabilitation Services. She is a consultant occupational therapist with over 15 years experience in the health care industry. Her primary practice area is the assessment and treatment of children, adolescents and adults with concussion/mild traumatic brain injury as well as the case management of complex injury files. Jill has considerable experience in return to work planning and negotiating successful work outcomes for individuals post-injury.
Jill received her undergraduate degree from the University of Victoria and her master of Occupational Therapy from UBC.
She is a Clinical Faculty Instructor with the Department of Occupational Science and Occupational Therapy at UBC, where she enjoys sharing her knowledge of how occupational therapy can improve the lives of individuals impacted by brain injury and cognitive loss. In 2016 Jill received the Canadian Association of Occupational Therapists Provincial Award of Excellence in Fieldwork Education, an honour awarded to a clinician who demonstrates exemplary skills in leadership and clinical education.
Jill participates in numerous professional development opportunities, speaks at local and international events and continues to enjoy the development of her clinical and case management skills. When she is not working, you can find Jill cycling the local mountains or travelling with her bike to find not-so-local mountains.
Anne Marsden, B.A., M.OT.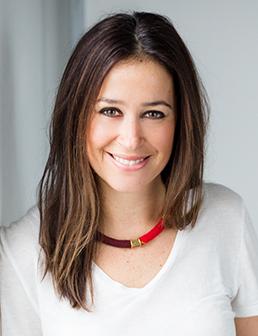 Anne is a consultant occupational therapist who strives to help her clients develop and improve the skills needed for optimal daily living. She received her undergraduate degree from the University of Victoria and her Master of Occupational Therapy from the University of British Columbia.
Prior to joining Evergreen Rehab Anne developed her skill set in both clinic and acute care settings across the lower mainland as well as in community and rehabilitation hospital settings in New York City.
Anne's current clinical practice focuses on the assessment and treatment of adults with orthopedic injury and supporting the client recovery process following concussion/mild traumatic brain injury.
She brings with her case management, return to work and ergonomics expertise that lends itself well to the Evergreen Rehab model.
To keep active, Anne spends the majority of her spare time road cycling.
Jessica Leung, B.Sc. (Hons), M.OT.
Jessica is a consultant occupational therapist who works with individuals and their team to optimize services to facilitate return to activity including work. She has worked as a private community based occupational therapist since 2011.
She has an undergraduate degree in Biochemistry from Queen's University, and completed her Master of Occupational Therapy at the University of British Columbia.
She has had a variety of international experiences, which helps her understand and work with the diverse cultures the Lower Mainland has to offer.
Jessica's special interests include assessment and treatment planning for individuals with concussions/mild traumatic brain injury, chronic pain management, and education. She has a strong understanding of neurodevelopment from neonatal to adulthood. Her strengths includes pursuing and providing evidence based best practice, and utilizing problem solving skills for complex case management.
Outside of work, Jessica can be found planning her next travel adventure, running or hiking, or trying out a new recipe.
Christine Eugster, B.A. (Hons), M.OT.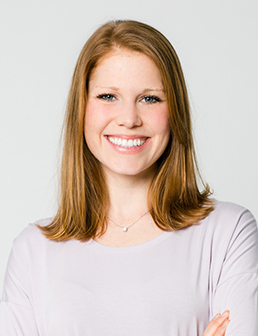 Christine prioritizes collaboration with her clients, their families, and the healthcare team to promote wellness and enhance daily living. Prior to joining Evergreen Christine worked in a clinic based practice, primarily with individuals who had sustained concussion/mild traumatic brain injury. She brings much experience assisting individuals successfully transitioning back to work following injury.
Christine received her Bachelors degree in Psychology from the University of Victoria, and her Master of Occupational Therapy from the University of British Columbia.
Christine's clinical interests include the assessment and treatment of individuals with cognitive impairments and facilitating a successful return to work experience. Her practice style emphasizes optimizing ability through functional activity and the use of compensatory strategies. Her case management experience has allowed her to see the value of building effective healthcare teams and coordinating care to meet her clients' needs.
Outside of work, Christine is an avid runner and strives to spend her free time exploring the local outdoors.
Talia Budlovsky, B.A., M.OT.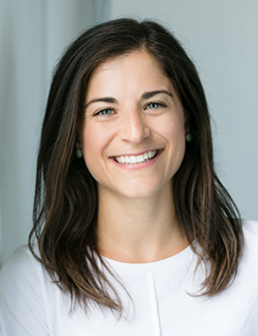 Talia is a recently graduated consultant occupational therapist who endeavours to build meaningful relationships with her clients and work collaboratively toward established goals. She has clinical placement experience in acute care, stroke rehabilitation, and chronic condition management. Talia's special interests include adaptive sport and recreation, empowering clients though symptom self-management, and vocational rehabilitation.
Talia received her Bachelor of Arts degree in psychology from McGill University, and her Master of Occupational Therapy degree from the University of British Columbia.
She has participated in a variety of professional development courses with a focus on seating and positioning, assistive devices, trauma-informed care, and mindful communication.
Outside of work, Talia can be found hiking and/or camping in-and-around Vancouver, cooking, reading a good book, or spending time with her family and friends - sometimes all at once!
The Evergreen Approach - Caring for the Whole Person
You get support beyond rehabilitation as a result of our approach of looking at the whole person, understanding the bigger picture and building relationships with clients and community organisations.
Evergreen believes that looking at all aspects of your situation, not just the rehabilitation process, produces longer lasting results.
Focusing on the person, not just their injuries
Clients are often overwhelmed with rehab and medical appointments. Many become anxious and depressed as they lose their sense of self being shuttled from one appointment to the next. These psychosocial concerns often lead to a significant delay in recovery and return to work. Our team has a strong ability to spot these concerns and address them early on in the rehabilitation process before they become a barrier to success.
Professional & personable
Fair, thorough, strong communicators and team players. Our team is attentive to the needs of clients and is thereby a strong advocate for their rights. This allows us to seek out cost-effective solutions and negotiate on your behalf -- especially when it comes negotiating return-to-work accommodations.
Extensive experience assessing and managing traumatic brain injury cases
As occupational therapists, our team members have specialised in brain injuries, regarded as one of the most challenging areas of occupational therapy. We have assisted and managed brain injury cases of private clients and are certified Cogmed Working Memory Training coaches, university clinical faculty members and conference presenters.
Augment, not duplicate public services
Evergreen strives to assist customers get the best solution for their problem. As a result of our well established relationship with BC healthcare providers and a wide range of clients and their employers means we have the expertise to guide you in making well informed decisions about your rehabilitation program.