In-Home Nursing Services in Burnaby, BC
Founded by a Registered Nurse in 2001, Evergreen Nursing has grown to become one of the most reputable private nursing care providers in Burnaby, BC.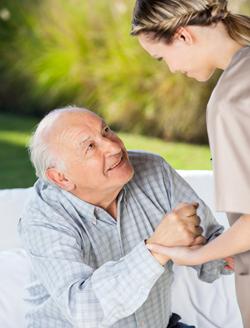 The family-owned business is still operated by the founder and original owner who has a proven track record of delivering exceptional in-home nursing services with the utmost professionalism and compassion.
We work with you and your family to provide compassionate and reliable nursing services that address your loved one's physical, social, emotional, cultural and spiritual needs. Making thoughtful decisions with a nursing team selected according to your unique situation means peace of mind for your family and comfort for your loved one.
Please call us at 604.264.7959 or fill out the online inquiry form for more information and answers to your questions regarding our private nursing services in Burnaby, BC.
Evergreen Comprehensive Private Nursing Services Include:
Comprehensive in-home nursing health care
Ongoing communication with the supporting medical team
Medication management, including diabetes and insulin therapy management
Special nursing tasks such as G and NG tube feeding and care or urinary catheter
Nursing care to manage wounds and recovery from surgery
Specialized private nursing care in Burnaby for any medical condition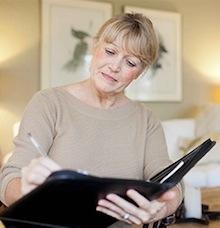 Burnaby's In-Home Nursing Service Provider of Choice
Your initial, complimentary consultation with one of Evergreen Nursing's nursing consultants involves a frank discussion to explore your options for the best course of action, including information on publicly funded options through Fraser Health.
If you decide to proceed with services, a personalized care plan will be created by a Registered Nurse and reviewed with you to ensure that all your nursing needs have been addressed.
Evergreen Nursing, Simply the Best Private Nursing Service Provider in Burnaby
Experienced, compassionate nursing team from an award-winning company
Family support every step of the way
Flexible hourly or 24-hour in-home care schedule
Expert in-home nursing caregivers qualified to work with seniors and clients with cancer, Alzheimer's, dementia and a variety of other ailments
Complimentary 20-minute introductory RN visit (during regular business hours), ongoing supervision and monitoring by an experienced Registered Nurse
Candid and prompt communication, 24/7 phone support
Wherever your loved one lives in Burnaby -- from Lougheed to Metrotown and Capitol Hill -- your nursing specialist team will be assembled quickly to provide top notch support and care for your loved one.
Please contact Evergreen Nursing today at 604.264.7959 to speak with a nursing consultant or to schedule a complimentary 20-minute introductory RN visit for private nursing services in Burnaby, BC.
For further information, please visit the Evergreen Nursing Burnaby in-home nursing care FAQ section of the website.