Vancouver's Consumer Choice Award-Winning Home Care Company 18 Years in a Row
In-Home Palliative Care in Vancouver, BC - End-of Life Care Services
Since beginning in 2001, Evergreen Nursing has developed a reputation as the palliative (end-of-life) care provider of choice in the Vancouver, BC and the Lower Mainland.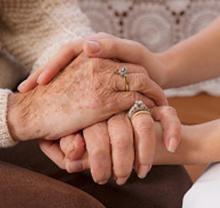 Working with you, we provide exceptional, family-centred end-of-life palliative home care services that address your loved one's physical, social, emotional, cultural and spiritual needs.
Whether at home (surrounded by family and friends), in a hospital or care facility in the Vancouver Lower Mainland, you get peace of mind knowing that our Registered Nurses have the knowledge to help your loved one to remain comfortable and pain-free during this end-stage of life.
Please call us at 604.264.7959 or fill out the online inquiry form for answers to your questions regarding our palliative nursing care services.
Palliative Care Services with Dignity and Compassion Include
Comprehensive personal care, pain, medication and symptom management
Experienced, compassionate, palliative care specialized nursing team from an award-winning company
Flexible, comprehensive care plans to support every aspect of the life of your loved one and your family
Ongoing supervision, monitoring and consultation with supporting doctors
Expertise in palliative in-home nursing care for a wide range of ailments...cancer, Alzheimer's, dementia and more
Candid and prompt communication, 24/7 support line
Why Evergeen Nursing is Your Vancouver Palliative Care Provider of Choice
Evergreen Nursing Services values the right of your loved ones to pass with dignity and in the place of their choosing.
To provide you with superior end-of-life care and ensure top quality service, our palliative specialist nurses participate in continuous education and professional development through Vancouver Coastal Health's palliative care workshop. We also collaborate with community and healthcare agencies such as Vancouver Coastal Health's Home Hospice Palliative Care Program to keep our policies and practices up to date and to provide leading edge end-of-life care management.
Vancouver's End-of-Life Care Specialist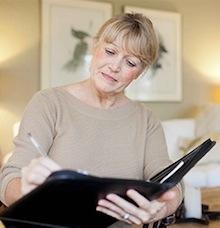 Upon contacting Evergreen Nursing, you will meet with a palliative care consultant for a complimentary, frank consultation.
During this assessment you explore your options for the best course of action.
We then create a palliative care plan in collaboration with a community healthcare team to ensure the comfort of the client as well as the peace of mind and the best experience possible for your family during this delicate and sensitive time.
10 Myths about Palliative Care
Palliative care is still widely misunderstood by many Canadians. Here are 10 common myths we often encounter. Help dispel these myths by sharing the facts with family members and friends, colleagues, patients and client.
We will take care of your loved one with the best palliative care services in home, at a hospital or care facility almost anywhere in Greater Vancouver. Please contact Evergreen Nursing today at 604.264.7959 and have a nursing consultant answer your questions and schedule a complimentary, in-home consultation for end-of-life (palliative) care home services.
Our in-home care services are available in the following cities:
Care aide/companionship and homemaking services: Vancouver (4 hr min)
Nursing services: Burnaby, North Vancouver, Richmond, Vancouver, and the Lower Mainland
Private RN services: throughout the Lower Mainland