Vancouver's Consumer Choice Award-Winning Home Care Company 18 Years in a Row
About Evergreen Nursing
Families and people in need across Greater Vancouver have been relying on Evergreen Nursing Services since 2001 for thorough, skilful and compassionate nursing and home care support. A family-owned, independent, local nursing and home care service company, Evergreen Nursing has a reputation as one of the best and most trusted Home Care & Nursing Companies in the business.
Meet the Founder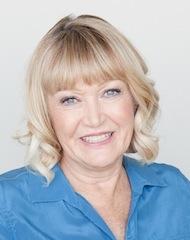 Founder, Rosie Watson has been working as a Registered Nurse in BC since 1977.
Rosie dedicated 30 years to the community health care field. Moving to the private sector in 1996, Rosie was the Manager of Nursing Services for one of the largest national private healthcare providers.
Rosie's community and private health care experiences inspired her to create a comprehensive and compassionate private health care company.
Striving to move away from a disengaged franchise mentality, Rosie sought to create a company based on the development of strong relationships not only between service provider and client but also between private and community-based service providers. Rosie takes a holistic approach to healthcare provision working in partnership with community health care programs.
Evergreen Nursing Services success, growth and reputation has been a direct product of Rosie's dedication, warm demeanour, compassion and related home care experience. Rosie lives, works and is raising her family in Vancouver.
Community
Evergreen Nursing Services strives to augment, not duplicate, services funded by government authorities.
Evergreen's excellent relationship with public service providers enables us to help clients identify services within both the public and private sectors that are available to them. Our team is always available to answer questions and provide resources for our clients or their families when researching community health care and extended health care insurance options.