Vancouver's Consumer Choice Award-Winning Home Care Company 18 Years in a Row
Home Care Services for Seniors in Vancouver, BC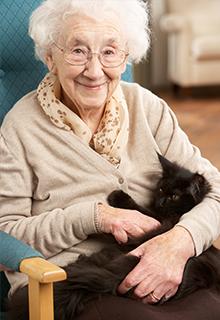 From an elderly relative or friend who simply needs homemaking and daily assistance to your mom or dad who requires medical care, Evergreen Nursing has an experienced team of geriatric caregivers to help your loved one live safely and independently in their Vancouver or Lower Mainland, BC, home.
You also get peace of mind knowing that our seniors care aides and geriatric nurses have developed a reputation for outstanding service, having provided in-home assistance for hundreds of families across the Lower Mainland.
Let us take care of your loved one and your family. Learn more about how we can fulfill your senior home care needs, please call us at 604.264.7959 or use our online form to learn how our senior home care services can help you.
We will Personalize a Seniors' Home Care Plan based on Your Needs
Our senior care services may include:
Medication management
Wound management
Personal care, including toileting, bathing and dressing
Light meal preparation and diet management
Companionship
Any specialized elderly care nursing duty related to a particular medical condition
OT Senior Care Assessment Services:
Home Safety Ax
Functional/physical As
Cognitive Abilities Ax
Home Transition Ax
Your In-home Elder Care Service and Agency
Our plans are flexible and designed to provide you with efficient, custom-tailored support that best suits you. Your elder care plan may be comprised of assistance from a Nursing Aide, Licensed Practical Nurse, Registered Nurse or a combination of these.
Should you need special support for your loved one in a care or medical facility in Metro Vancouver, the Evergreen nursing team is also able to provide you with elderly care assistance in third party facilities. We have experience working in most of the biggest senior care and medical facilities in Vancouver and Lower Mainland, BC.
We will take care of your loved one with the best senior home care services almost anywhere in Greater Vancouver. Please contact Evergreen Nursing today at 604.264.7959 and have a geriatric nursing consultant answer your questions and schedule a complimentary 20-minute introductory in-home RN visit for home care services.
Our in-home care services are available in the following cities:
Care aide/companionship and homemaking services: Vancouver (4 hr min)
Nursing services: Burnaby, North Vancouver, Richmond, Vancouver, and the Lower Mainland
Private RN services: throughout the Lower Mainland