In-Home Care & Nursing Services in West Vancouver, BC
Evergreen Nursing has grown to become the home care provider of choice in West Vancouver since beginning in 2001.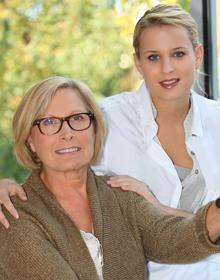 Founded by a local Registered Nurse who continues to operate the business, Evergreen has built its reputation by delivering exceptional care with the utmost professionalism and compassion for seniors and patients with need for short- or long-term care and support.
Working with you, we create a home care plan to address the physical as well as the social, emotional, cultural and spiritual needs of your loved one.
Assembling an experienced nursing team who best suits your requirements assures the family that your loved has the highest degree of recovery, comfort, and independence.
Evergreen West Vancouver's Home Health Care Services Include:
Full, auxiliary personal home care, including bathing and grooming
Auxiliary homemaking and housekeeping services
Comprehensive in-home nursing health care
Communication and close communication with supporting medical team
Medication management including diabetes and insulin therapy management
Special nursing tasks such as G and NG tube feeding and care or urinary catheter
Wound management and surgery recovery care
Specialized palliative in-home nursing care (end-of-life care) services
Please call us at 604.264.7959 or fill out the online inquiry form for more information and answers to your questions regarding our West Vancouver in-home care & nursing services.
West Vancouver's Home Care Service Provider of Choice
You will explore your options for the best course of action during your complimentary consultation with an Evergreen Nursing care consultant.
This includes options for community support from Vancouver Coastal Health and a nursing staff that speaks a second language.
Our caregivers speak a number of European and Asian languages -- French, German, Persian, Mandarin, Cantonese, Russian, Ukrainian, Swedish and more.
Regardless of where you are in West Vancouver or the North Shore -- Horseshoe Bay, Ambleside, Glenmore -- your nursing team will quickly get to work providing the support and care your loved one deserves.
Exceptional Home Care Service From Evergreen Nursing, West Vancouver, BC
Experienced, compassionate home care nursing staff from an award-winning local company
Family support every step of the way
Flexible hourly or 24-hour in-home care schedule
Expert in-home nursing care in West Vancouver for patients with medical conditions ranging from cancer, Alzheimer's, dementia and more
Complimentary consultation, ongoing supervision and monitoring by a senior registered nurse
Candid and prompt communication, 24/7 phone support
Please contact Evergreen Nursing today at 604.264.7959 speak with a nursing consultant for more information or to schedule a complimentary consultation for in-home nursing care in West Vancouver.
For further information, please visit the Evergreen Nursing West Vancouver home care FAQ section of the website.